iPhone 8 and 8 Plus Pre-Orders to Begin at 12:01 a.m. PT on September 15
Apple will begin accepting pre-orders for the new iPhone 8 and iPhone 8 Plus on Friday, September 15 at 12:01 a.m. Pacific Time or 3:01 a.m. Eastern Time in the United States, according to the company's website. The iPhone 8 and iPhone 8 Plus will launch simultaneously in all first wave launch countries, so pre-orders will kick off at 8:01 a.m. in the United Kingdom and 3:01 p.m. in Hong Kong, for example.
While there are many who may be waiting for the iPhone X, customers planning to buy an iPhone 8 or an iPhone 8 Plus should attempt to pre-order early as it's not clear what available supply looks like.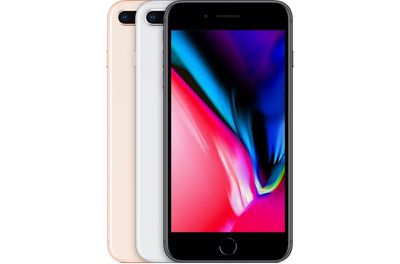 There were rumors suggesting that supplies of the iPhone 8 and iPhone 8 Plus would be constrained alongside the iPhone X, and Plus models in particular are often in short supply.
Apple will accept pre-orders both on its Apple.com website and in the Apple Store app. The Apple Store app often comes back online earlier than Apple.com and is easier to use when ordering.
Other stores and carriers, like Best Buy, Verizon, AT&T, Sprint, and T-Mobile, are also likely to begin accepting iPhone 8 pre-orders on September 15 at 12:01 a.m.
iPhone 8 and iPhone 8 Plus first wave launch countries include Australia, Austria, Belgium, Canada, China, Denmark, Finland, France, Germany, Hong Kong, Ireland, Italy, Japan, Luxembourg, Mexico, Netherlands, New Zealand, Norway, Portugal, Puerto Rico, Singapore, Spain, Sweden, Switzerland, Taiwan, UAE, the UK, the US and US Virgin Islands. In all of these locations, the two new devices will be available for pre-order on September 15 with general availability coming on September 22.
Pricing on the iPhone 8 and the iPhone 8 Plus begins at $699 and $799, respectively. Pricing for iPhone Upgrade Program customers starts at $34.50 for iPhone 8 and $39.50, and Apple today began offering pre-approvals for iPhone Upgrade Program users who want a streamlined ordering experience.
Though a specific pre-order time is not listed for the Apple Watch Series 3 nor the Apple TV 4K, both are also likely to be available for order at 12:01 a.m. alongside the iPhone 8 and the iPhone 8 Plus.
The iPhone X, Apple's new $999 flagship iPhone, will not be available for pre-order until October 27 ahead of a November 3 launch.