Steve Jobs once tried to convince Hollywood actor Jeff Goldblum to become "the voice of Apple," it emerged yesterday.
Goldblum disclosed his contact with the late Apple co-founder during an interview on the Today Show in Australia, according to CNET.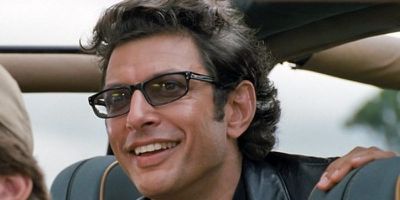 "Steve Jobs called me up a few decades ago to be the voice of Apple," said Goldblum. "That was early on, and I did not know it was Steve Jobs."
The star of movies like Jurassic Park and The Fly offered no further details on the timing of the phone conversation with Jobs, but Goldblum did appear in a short series of "Think Different" Apple ads in the late 90s.
CNET
suggested Jobs may have seen a role for Goldblum as the voice of Siri, but Apple didn't purchase the company responsible for the virtual assistant until 2010, making the suggestion seem unlikely.
Goldblum is currently in Australia to promote Menulog, a new food ordering app in the same vein as Seamless and DoorDash.