Magix today announced a re-release and update for the Mac version of its popular audio editing software Sound Forge Pro, marking the first update to the software in the last three years.
Magix bought Sound Forge Pro, which was previously owned by Sony, in May of 2016 alongside much of Sony's creative software suite. Since then, Magix has been working on an update for the Mac version of the software, and it's finally ready to debut.
Sound Forge Pro Mac is designed to allow users to record and edit high-quality audio, with support for recording 32 simultaneous channels of 64-bit 192kHz audio. It features one-touch recording tools, pro-level editing workflows, and support for a range of plug-ins, all bundled into a polished interface.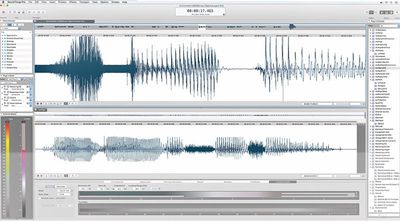 The newest version of the software, Sound Forge Pro Mac 3, offers support for new iZotope plug-ins, industry-standard metering, and added signal and effect processing with Noise Gate, Reverb, Delay, Chorus, Flange, and more.
It also includes improved audio restoration, dynamic rendering for project files, preview for Mastered for iTunes versions, and support for a wider range of video formats.
Going forward, Magix also plans to introduce Sound Forge Audio Studio 12, which will debut during the third quarter of 2017.
Sound Forge Pro Mac 3 can be purchased from the Magix website for $299.99.
Note: MacRumors is an affiliate partner with Magix.