The Apple retail store located on George Street in Sydney, Australia was closed for a brief period of time today due to "a police operation," although the exact reasoning behind the closure remains unclear. Some customers evacuated from the store tweeted claims of hearing employees discussing a "bomb threat," while workers in nearby buildings are referencing some kind of workplace accident responsible for the closure (via Gizmodo Australia).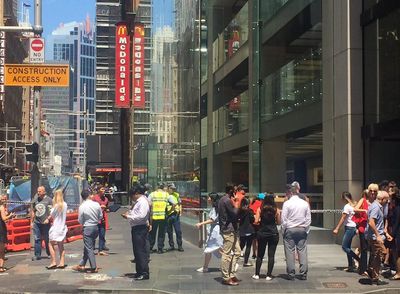 The only information confirmed by the local police force referenced "a police operation" that was ongoing on the corner of King and George streets between 1:36 PM and 1:50 PM local time today. A police dog was also seen entering the Apple Store, but once it left and the police appeared finished at the scene at around 2:24 PM, a line was allowed to queue back on the street for re-entry into the store.
Shoppers were evacuated from the store as around six police cars appeared at the building in the city's CBD. Officers and a police dog were seen entering the store as a crowd gathered outside.

Ashley, one of those evacuated, tweeted that he "heard store employees talking about a bomb threat, not a drill" and police were "very firm in telling people to leave immediately."
Since customers have now been allowed to re-enter the location, it appears that the officers didn't find anything of potential harm in the store.