Apple has begun advertising for staff positions at a planned retail store in the Austrian capital of Vienna. As noted by German tech site Flo's Weblog, multiple front-of-store job listings recently appeared on Apple's site, suggesting that the company's presence in the upmarket shopping street of Kärntner Straße isn't too far away.
Reports that Apple was planning to open a brick-and-mortar store in Austria first emerged in August, when local newspaper derStandard reported that the company was close to securing the necessary contracts on a flagship retail property formerly occupied by fashion company Esprit.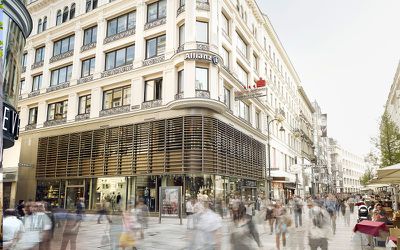 Construction at the three-floor premises began in November, according to reports. The distinctive corner location makes the property an unmistakeable feature of the old town, and a typical premier site for a brand like Apple.
Kärntner Straße is in close proximity to Stephansplatz, the square at the geographical center of Vienna and home to the Stephansdom cathedral, one of the tallest churches in the world.