Tim Cook Says Apple Watch Set New Sales Record in First Holiday Shopping Week
Earlier today data from market research firm IDC said that Apple Watch's share of the wearables market fell to 5% as fitness trackers "reigned supreme." In an email responding to a Reuters inquiry about the report, Apple CEO Tim Cook said Apple Watch's sell-through rate hit a new high recently.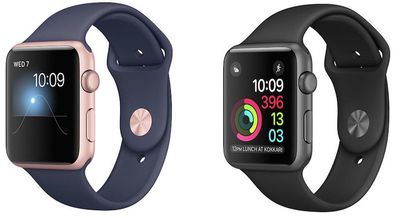 "Sales growth is off the charts. In fact, during the first week of holiday shopping, our sell-through of Apple Watch was greater than any week in the product's history. And as we expected, we're on track for the best quarter ever for Apple Watch," he said.
Cook added that Apple's data shows that the Watch "looks to be one of the most popular holiday gifts this year." The IDC report estimated that Apple shipped 1.1 million Apple Watch units in the third quarter, down from 3.9 million shipments last year during the same quarter.
IDC attributed the decline to an "aging lineup" and an "unintuitive user interface." Apple addressed those concerns with the Apple Watch Series 2, but the model's launch date in mid-September hampered its impact in the third quarter.
While Cook told Reuters that Apple's sell-through rate was high, he has not yet responded to Reuters' request for specific sales figures. Apple doesn't disclose Apple Watch sales figures, instead grouping it into its "other products" category, which also includes iPod and Apple TV, in earnings results.