Mac Users Reporting Widespread System Freezes With OS X El Capitan 10.11.4 Update
A large number of MacBook Pro owners running OS X El Capitan are reporting widespread system freezes since installing the 10.11.4 update to Apple's Mac OS.
Hundreds of MacRumors forum members have been posting to a dedicated thread to discuss the issue, which spans 20 pages at the time of writing. The problem appears to be concentrated on 13-inch Retina MacBook Pros (Early 2015) running 10.11.4. Users report that their system becomes totally unresponsive at seemingly random times, with no way to regain access to their Mac other than to force a hard reboot.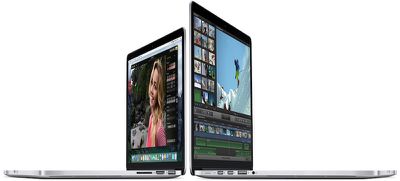 The issue was initially reported by MacRumors forum member Antonnn on March 25, four days after Apple released what is the third update to the Mac OS. In Antonnn's case, the freezes have been occurring "about once a week", first when browsing in Safari, but then also during the use of other Mac apps, including Adobe Photoshop and several third-party browsers. The freeze seems to affect not only the screen and mouse cursor but also the Mac's Force Touch trackpad, which completely loses feedback.
Many other users have since reported similar freezes after updating to 10.11.4, with some 15-inch MacBook Pro (Mid 2015) owners also experiencing issues. One potential cause has been identified from crash logs as a system framework or an Intel Graphics driver bug. The issue is also being reported after installing Safari Technology Preview Version 1 and OS X 10.11.5 Public Beta 1.
Video by MacRumors forum member appleofmy"i" experiencing the freeze issue.
Apple Support is apparently aware of the issue but have so far offered no concrete solution. Meanwhile, some users have resorted to downgrading their system to 10.11.3 by restoring from a Time Machine backup or performing a clean install.
We'll update this post throughout the day as we learn more.