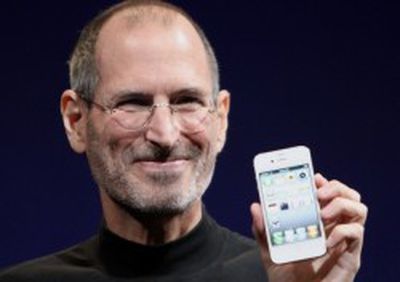 TIME published an article yesterday that offers an interesting take on Apple's long-term plans for the Apple Watch, noting that Steve Jobs' desire to improve the healthcare system indirectly inspired its development.
The article is written by technology consultant Tim Bajarin, who recently spent time at the company's headquarters and met with Apple executives involved with the Apple Watch. He asked them to explain their motivation for creating the wearable device, which was released just over a year ago.
According to Bajarin, the late Apple CEO Steve Jobs tasked his R&D teams with developing technology that would create a bridge between patients and healthcare providers, after his own experiences within the healthcare system in his battle with pancreatic cancer, which began in 2004. Jobs died from the disease in 2011.
During the intervening years, Jobs had become concerned with what he saw as a lack of connection between patients, their data, and healthcare providers, and sought to bring greater order to the system by developing a mobile platform and an ecosystem of devices that would make patient-doctor relationships more efficient and less frustrating.
During Bajarin's time at Cupertino, he was invited into Apple's dedicated health labs, where Apple has seven full-time nurses monitoring employee volunteers using advanced medical equipment as they perform various exercises in controlled conditions. Bajarin came away from his visit with the take-home message that while Apple has marketed the Watch as a fashionable timepiece, the company is committed to Jobs' original vision for the device as an enhanced health monitoring system.
The last few years has seen the company increase its focus on health and medical technology that integrates with its mobile devices. HealthKit framework debuted in 2014, allowing developers to build health monitoring software that integrates with Apple's Health app. Apple's open source framework ResearchKit was made available to developers in April 2015, enabling them to create their own iPhone apps for medical research purposes.
Just last month, Apple released CareKit iOS, another health-related framework allowing app developers to create integrated software that helps patients and doctors to better track and manage medical conditions.
You can read the TIME article here.