DoJ Discovers 'Possible Method' for Unlocking iPhone, Asks Court to Delay Tuesday Hearing With Apple [Update: Postponed]
The United States Justice Department today asked the court overseeing its ongoing iPhone unlocking battle with Apple to postpone a hearing scheduled to take place on Tuesday, March 22, reports Politico. The DoJ says new leads have been discovered that could provide it with a way to unlock the iPhone 5c used by San Bernardino shooter Syed Farook without involving Apple.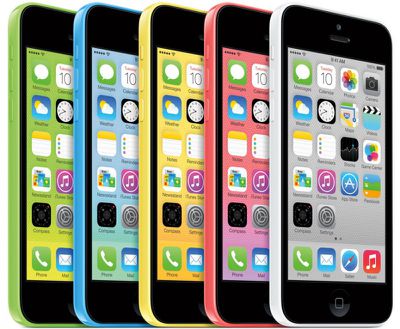 "On Sunday, March 20, 2016, an outside party demonstrated to the FBI a possible method for unlocking [terrorist Syed] Farook's iPhone," federal prosecutors said in a filing Monday afternoon. "Testing is required to determine whether it is a viable method that will not compromise data on Farook's iPhone. If the method is viable, it should eliminate the need for the assistance from Apple Inc. ("Apple") set forth in the All Writs Act Order in this case."

"Accordingly, to provide time for testing the method, the government hereby requests that the hearing set for March 22, 2016 be vacated," government lawyers wrote.
The government has asked that the hearing be postponed for two weeks, instead taking place on Tuesday, April 5. The additional time will be used to determine whether or not the unspecified method can be used to break into the iPhone 5c in question. Sheri Pym, the judge presiding over the case, has not yet given word on whether or not the government's request will be granted.
Over the last several weeks, Apple and the United States government have been embroiled in a heated public battle over encryption and personal privacy that started when a court ordered Apple to help the FBI unlock the iPhone 5c of terrorist Syed Farook. Unlocking the iPhone would require Apple to build a new version of iOS that bypasses iPhone passcode restrictions and provides the FBI with a way to enter passcodes electronically, something Apple has staunchly refused to do.
Update: The judge has agreed to vacate the hearing scheduled for Tuesday, March 22, and has requested that the government provide an update by April 5. The motion requiring Apple to help the FBI lock the iPhone has been suspended.
Update 2: In a conference call with reporters, Apple said it would insist on obtaining details about the exploit the FBI plans to use should the government keep the case going. If the case is dropped, Apple will not be able to ask for that information.
Note: Due to the political nature of the discussion regarding this topic, the discussion thread is located in our Politics, Religion, Social Issues forum. All forum members and site visitors are welcome to read and follow the thread, but posting is limited to forum members with at least 100 posts.