Apple Announces Record $1.1 Billion App Store Sales During Holiday Season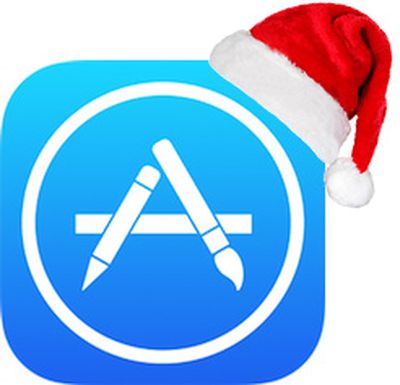 Apple today announced the 2015 holiday season was the "biggest ever" for the App Store, with customers spending a record-breaking $1.1 billion on apps and in-app purchases over a two-week period ending January 3, 2016.
Christmas Day and New Year's Day both set single-day records, with customers spending over $144 million on January 1, 2016. Apple has now paid out nearly $40 billion to developers worldwide since the App Store launched in 2008.
Apple marketing chief Phil Schiller said App Store sales topped $20 billion in 2015:
"The App Store had a holiday season for the record books. We are excited that our customers downloaded and enjoyed so many incredible apps for iPhone, iPad, Mac, Apple Watch and Apple TV, spending over $20 billion on the App Store last year alone," said Philip Schiller, Apple's senior vice president of Worldwide Marketing. "We're grateful to all the developers who have created the most innovative and exciting apps in the world for our customers. We can't wait for what's to come in 2016."
Apple said it has now created 1.9 million jobs in the U.S., with over 1.4 million of those jobs attributable to app development and non-IT jobs supported by the app ecosystem. Apple's spend and investment with US-based suppliers also supports 361,000 jobs, and the company directly employs more than 76,000 people in the U.S., representing nearly two‑thirds of its worldwide team.
Apple created two new app ecosystems this year with the new Apple TV and Apple Watch, building upon its iOS and Mac storefronts. The company keeps 30% of App Store revenue, meaning it earned over $6 billion in 2015 after paying developers. There are now over 1.6 million apps on the App Store, according to MacRumors sister website AppShopper.