Class Action Lawsuit Accuses Apple of Crippling iPhone 4s With iOS 9 Update
Apple today was hit with a class action lawsuit seeking over $5 million in damages for deceptive trade practices and false advertising, as noted by AppleInsider). Plaintiff Chaim Lerman says he and other iPhone 4s owners became unable to use their devices after upgrading to iOS 9 as the update "significantly slowed down" their iPhones and "interfered with the normal usage of the device."
According to the lawsuit, the plaintiffs were forced to either live with a "slow and buggy" device that "disrupts every day life" or shell out hundreds of dollars for a new iPhone.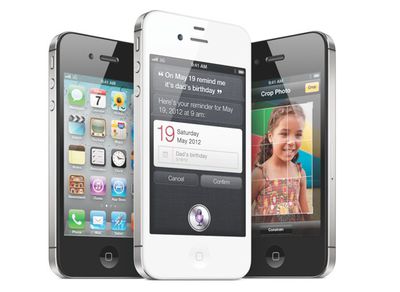 When iPhone 4s owners are faced with the dilemma of continuing to use a slow, buggy phone or spend hundreds to buy a new phone, Apple often benefits because consumers will often buy a new iPhone to keep their investment in the App ecosystem. [...]

Furthermore, iPhone owners will buy a newer iPhone when faced with the choice because it is familiar and they can easily transfer their information, media, contacts, and apps without a major disruption in usage. There is no learning curve and no delays and trouble that accompany new information input. Thus Apple stands to benefit financially when older iPhones are slowed down and owners are forced to purchase a new phone.
The plaintiffs argue that Apple failed to properly warn iPhone 4s users that the update would "significantly interfere" with the performance of their phones. When Lerman and other plaintiffs upgraded their devices, they noticed a significant drop in performance in both third-party apps and basic functions like using the Phone app. Because Apple does not allow iPhone users to easily downgrade their devices to a previous iOS version, the plaintiffs feel they're forced into either using a slower phone or purchasing a new one.
Apple's advertising, the plaintiffs allege, does not mention the potential of slowed performance for iPhone 4s users, instead focusing on performance improvements. The lawsuit points towards Apple's iOS 9 website, which says the update brings "faster performance, improved security, convenient updates, and longer battery life." The plaintiffs argue that Apple must have known about the iPhone 4s' slower performance from internal testing or other means and did not warn users about potential headaches in their advertising.
This isn't the first time Apple has been accused of planned obsolescence, as the company was hit with a lawsuit in 2011 regarding the iPhone 3G and iOS 4. That case was thrown out by the judge who ruled the iOS 4 update was not a "good or service" and dismissed claims of false advertising and deceptive business practices.