BBC iPlayer Goes Live on New Apple TV in the UK
The BBC today launched its BBC iPlayer app for the new Apple TV in the United Kingdom, bringing the popular streaming service from the UK's public broadcaster to Apple's set-top box for the first time. iPlayer had been a notable omission on earlier boxes, but with the new Apple TV supporting a full App Store for third-party apps, there has been increasing demand for the BBC to bring its service to the platform.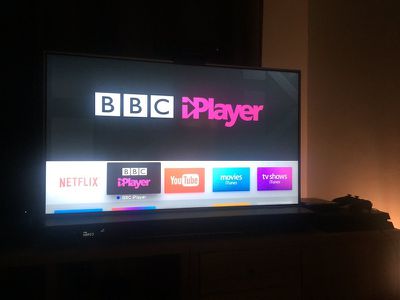 Following Apple's unveiling of the new Apple TV at Apple's "Hey Siri" media event, the BBC indicated it had "no plans" at that time to bring iPlayer to the Apple TV, but by the time the new box launched in late October, the broadcaster had changed course and
announced
iPlayer would be made available "in the coming months."