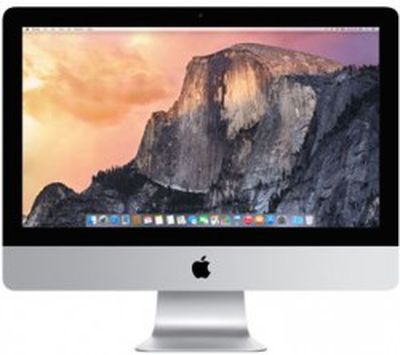 Production of Apple's upcoming 21.5-inch Retina 4K iMac has begun within the past few days, according to a report from DigiTimes. The new machines are rumored to be launching in late October, but Apple elected not to make any advance announcements about the forthcoming update at today's media event.
Production of a new 21-inch iMac featuring a 4096 by 2304 screen kicked off in early September and will be launched in the fourth quarter, with shipments in the quarter estimated at 1.4-1.5 million units, according to Taiwan-based supply chain makers. [...]

The sources pointed out that the new 21-inch iMac only has a limited change in industrial design, but is upgraded with better hardware specifications, especially the Ultra HD display.
While the larger 27-inch iMac has received several updates over the past two years to add Retina 5K models at the high end, the 21.5-inch iMac has been unchanged since September 2013 with the exception of an ultra low-end model introduced in June 2014.
Signs of a Retina update for the smaller iMac were discovered in OS X El Capitan in late June, pointing to an update using Broadwell processors and Iris Pro or improved AMD graphics. Rumors of timing for the update started to surface in the following weeks, initially pointing to late third quarter or early fourth quarter before more recently being pinned down to late October for orders and early November for deliveries.