GameStop and Marriott International Announce Apple Pay Partnerships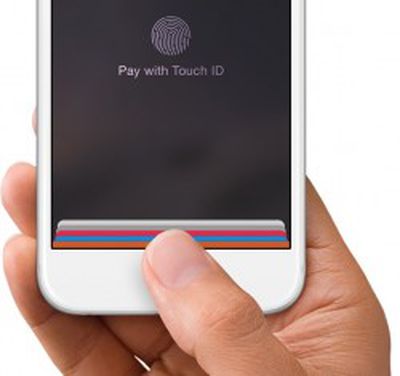 More news continues to circulate following yesterday's Apple Watch-centered media event, with today bringing confirmation that two big new companies, GameStop and Marriott, are partnering with Apple to support Apple Pay.
First announced yesterday, Marriott confirmed that it will be the first hospitality company to offer Apple Pay to its customers. The roll-out will begin sometime this summer and launch in eleven total Marriott-owned locations like The Ritz-Carlton, EDITION Miami, Renaissance Hotels, and Marriott Hotels.

"Approximately 75 percent of our guests travel with one or more mobile devices, and it is even higher among 25-35 year olds – a group that will make up a much larger proportion of our guests over the next three years," said George Corbin, senior vice president, Marriott Digital. "Millions of customers already use Marriott Mobile to quickly book a hotel, check-in, or check out. Now, Apple Pay can make it virtually effortless."
Guests can expect the usual ease-of-use in placing their iPhone 6, 6 Plus, or following its April 24 launch, Apple Watch, near a contactless reader at the front desk to pay for their room. The company also announced an app for the Apple Watch that will allow Marriott Rewards members advanced check-in, notifications for when their room is ready, and an easier check out process upon leaving a hotel.
Following in Marriott's footsteps, popular video game and technology retailer GameStop confirmed that it will launch nationwide support for Apple Pay, meaning "more than 4,200 U.S. stores", beginning this month. The company hopes the Apple Pay support will grant customers a more secure and hassle-free purchasing experience in its shops.

"We are excited to make it easier and more convenient for our customers to shop at GameStop," said Jason Cochran, senior vice president of U.S. stores at GameStop. "Providing a positive, memorable customer experience is our top priority. Incorporating the latest in mobile technology, like Apple Pay, into our stores is another way we are offering customers options to help simplify their purchases."
A few competitors have recently entered the contactless payments market, but Apple's still fairly new Apple Pay service has continued to grow since its initial launch last fall. At yesterday's media event, Tim Cook noted that since its October launch, the service has expanded to 2,500 banks with nearly 700,000 merchants supporting Apple Pay across the U.S.