NBC to Stream Super Bowl XLIX on iPad and Mac for Free, No Cable Subscription Required
NBCUniversal today announced that it's debuting a new "Super Stream Sunday" promotion, which will allow all U.S.-based users to watch 11 continuous hours of NBC content through the NBCSports.com website and through the NBC Sports Live Extra app on the iPad/iPod touch without the need for a cable subscription.
Super Stream Sunday, which starts on February 1 at noon Eastern Time, will include Super Bowl XLIX, the Super Bowl XLIX halftime show with Katy Perry, and the Super Bowl XLIX pre- and post-game shows. It will also feature an episode of The Blacklist.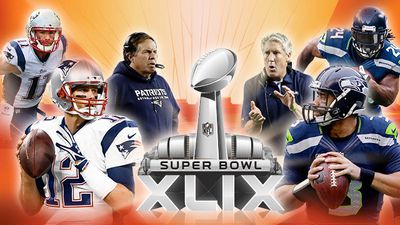 Accessing NBC content through NBC.com or within the NBC Sports Live Extra app typically requires a cable subscription and authentication through logging into the service, but for the Super Stream Sunday period, no logins will be required, allowing everyone to watch the Super Bowl for free. NBC is running the promotion in an effort to make people aware of its TV Everywhere offerings, which offer television content on a range of devices with a cable subscription.
While iPad and iPod touch users can watch the Super Bowl using the NBC Sports Live Extra app, NBC is not able to stream content to the iPhone as it does not have NFL live-streaming rights for smartphones due to an exclusive deal the NFL has with Verizon Wireless.
Verizon Wireless and the NFL plan to introduce a Super Bowl Stadium app that will offer "exclusive in-stadium video content" that includes commercials and replays shown from four camera angles. Users not in the United States or Mexico can access the Super Bowl through the NFL's Game Rewind service.
NBC Sports Live Extra can be downloaded from the App Store for free. [Direct Link]