Felix Paul Kuehne, lead developer for the iOS and OS X version of popular video player app VLC, has confirmed that VLC for iOS should be available again soon in the iOS App Store (via Softpedia). The app will be returning after an almost four-month absence from the iOS platform.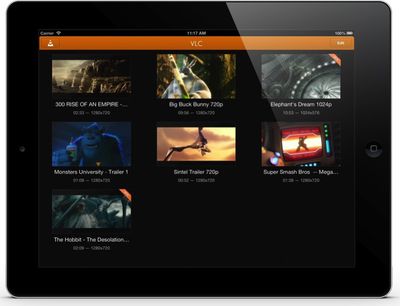 VLC for iOS mysteriously disappeared from the iOS App Store following the release of iOS 8 in September of this year. VLC did not comment on the removal, only stating that it was "working with Apple on a solution" to bring VLC back into the App Store. After several months of silence, the company announced in early December that it was launching a semi-public TestFlight beta trial of the updated version of the app.
Addressing a recent complaint about the app still not being available, Kuehne wrote in a VLC forum post that, "It will be again, but probably early next year due to the iTunes Connect holiday shutdown." He added on Twitter that the app will be back "Hopefully quite soon."
VLC recently released the TestFlight beta 2 version of VLC for iOS 2.4.0 with a handful of improvements. Based on Kuehne's comments, soon everyone, not just beta testers, will be able download the version as a new app or an update for versions downloaded before the app was removed from the App Store.