Apple's iPhone 6 and 6 Plus Inventory Improving, but Still Tighter Than Last Year's iPhone 5s
The iPhone 6 and 6 Plus are both seeing improved inventory availability at Apple's retail stores across the United States, according to a new report from Piper Jaffray analyst Gene Munster, who has been tracking in-store availability of various models across 80 different stores since the devices' launch in September.
According to the report, checks of Apple's online store for in-store pickup at the location found that 56 percent of "core SKUs" (AT&T and Verizon) of the iPhone 6 and 6 Plus were in stock as of last Friday, December 12, which was "up from almost no inventory in mid-November." Munster's previous tracking saw 6 percent availability as of October 14 and 0.4 percent as of November 14.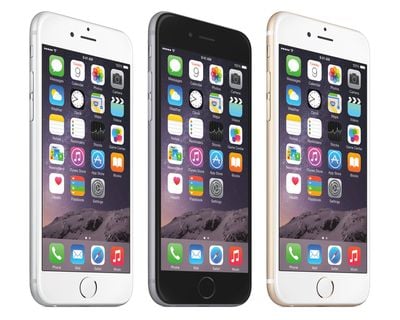 We believe that this tracking suggests that availability has improved, but we also note that we would have expected availability to be 100%. Previously, we believed that Apple would likely reach 100% availability by the end of the quarter. We now expect it to be closer to 80% by the end of the quarter.
Shipping estimates for online orders through Apple in the U.S. and other countries also began improving in late November and moved to 3-5 business days earlier this month. Munster noted, however, that "typically at this time in the cycle, we would expect online leads times to be same business day."
Looking back at the iPhone 5s, which was also considered constrained for quite some time after launch last year, Munster found in-store availability in the United States was essentially at 100 percent as of December 9, 2013, with online orders achieving "within 24 hours" balance just a day later.
With a little over a week until Christmas, it appears that the iPhone 6 and 6 Plus are continuing to face far more shortages than any of their predecessors have in the past, despite the boost in online and retail availability over the past month.