Walmart Kicks Off Black Friday Sales Early With Discounted iPad Air 2, iPhone 6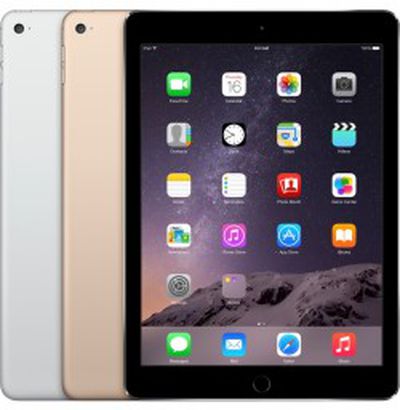 Walmart today announced that it is planning to offer discounts on select Apple products a week ahead of Black Friday, with the deals kicking off on Friday, November 21 at 8:00 a.m. at Walmart stores across the United States.
"The retail environment is incredibly competitive and we know that our customers are looking to us for the lowest prices and great deals all season long," said Duncan Mac Naughton, chief merchandising officer, Walmart U.S. "That's why we've more than doubled the amount of items included in our Pre-Black Friday Event. Combined with our Black Friday weekend, there is absolutely no other place to shop this holiday season."
Walmart will be selling the new 16GB Wi-Fi only iPad Air 2 for $489, with a $100 Walmart gift card included in the purchase. That essentially drops the price down to $389 for frequent Walmart shoppers and is nearly on par with Best Buy's iPad Air 2 deal, which will see the retailer discounting all of its iPad Air 2 stock by $100.
Walmart will be selling the 16GB iPhone 6 for $179 with a two-year contract, which is $20 off Apple's standard price, but it will also include a $75 Walmart gift card. A similar $75 gift card deal is available for the iPhone 5s, priced at $79 with a two-year contract. iPhone 6 and iPhone 5s purchases made with AT&T Next or Verizon Edge will require $0 down from qualified customers and will include the gift card.
Walmart's deals will be available for as long as "supplies last," but it's likely that hot ticket items like the new iPad Air 2 and the iPhone 6 will go quickly.
Earlier this month, Walmart began matching prices with Amazon.com and other online retailers, and Walmart will be matching prices on select Black Friday deals from other companies as well. Along with its pre-Black Friday sales, Walmart will be offering deals that are limited to November 27 and November 28 (the traditional Black Friday day), including a 16GB Wi-Fi only original iPad mini for $199 plus a $30 gift card and a $100 gift card with the purchase of an original iPad Air.
For a full list of Walmart's Black Friday deals and the deals other retailers have shared thus far, make sure to check out our comprehensive Black Friday Roundup.