Apple Restricting Use of NFC Antenna in iPhone 6 and 6 Plus to Apple Pay
The NFC antenna found on Apple's iPhone 6 and iPhone 6 Plus will only be used with the company's "Apple Pay" mobile payment solution and will not be available to developers for use in third-party apps, reports Cult of Mac. The confirmation comes by way of an Apple spokeswoman, who also declined to comment on future plans for the technology's use in other instances.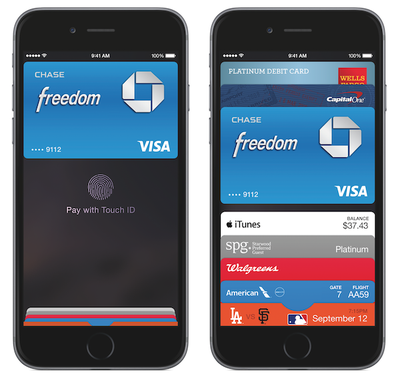 The move is similar to the Touch ID sensor's debut on the iPhone 5s last year, as Apple restricted its use to iTunes purchases and device unlocking. However, Apple announced at this year's Worldwide Developers Conference that developers would be able to integrate Touch ID into their iOS 8 apps. It is possible that Apple will allow NFC to be used with third-party apps at some point in the future, however it appears that the company is focused on polishing the technology for use with its own services.
Apple Pay will first launch in the United States next month as an update to iOS 8, and will be featured in the iPhone 6 and iPhone 6 Plus as well as the Apple Watch when it launches next year. The service will be compatible with American Express, Mastercard and Visa credit/debit cards, with 220,000 U.S. retail stores listed as partners. Apple will also be launching an Apple Pay API for developers to integrate the service into their apps.