iWatch to Run Third-Party Apps, Key Developer Partners Already at Work
Apple's upcoming wearable device, popularly known as the iWatch, is expected to be unveiled at Tuesday's media event, although a launch will reportedly come perhaps as late as early 2015. Part of the reason for the early unveiling may be to give third-party developers time to build apps for the new device, and 9to5Mac reports that will indeed be the case. Moreover, key third-party developers are said to have already been seeded with software development kit (SDK) tools to facilitate their work.
A small handful of high-profile social network and services companies with apps on the iPhone and iPad App Store have already been seeded with a pre-release version of the Apple SDK (Software Development Kit) for wearables under strict non-disclosure agreements.

The SDK was seeded "very recently" to these developers, and Apple likely wants to demonstrate some third-party wearable apps at Tuesday's event, according to one source.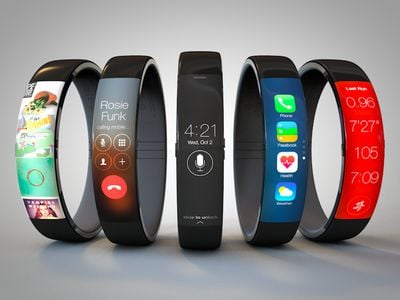 The iWatch is expected to work closely with the iPhone, but contain its own array of health and fitness sensors as well as near field communications (NFC) technology for a new mobile payments initiative. A host of new iOS 8 features such as HealthKit, HomeKit, and extensions are also expected to be key to the iWatch's functionality.
Apple's media event kicks off at 10:00 AM Pacific Time on Tuesday, and MacRumors will have full coverage as the event unfolds.