Verizon Preparing to Launch Voice Over LTE Network in September
Verizon today announced that it is preparing to launch its voice over LTE (VoLTE) service sometime in September, reports CNET. The new service will be available nationwide on supported phones that are connected to the carrier's LTE network.
VoLTE will provide high-definition quality voice and video calls that will significantly improve the overall calling experience. Not only will customers notice an enhancement in voice call quality, they also will be able to initiate a FaceTime-like video call right from the dialer app.
Once you experience the HD quality voice, you don't want to go back," Greg Dial, executive director of mobile services for Verizon, said in a pre-briefing and demonstration of the new service with reporters. "The tight integration of the video calling feature is also significant. You can launch it right from the dialer. There's no opening a separate app."
These new HD VoLTE calls will be considered voice calls and will count against a customer's available minutes. Video calls will be counted as data and will subtract from the customer's data allotment. There will be no extra charges for using this service, and it will be optional for customers.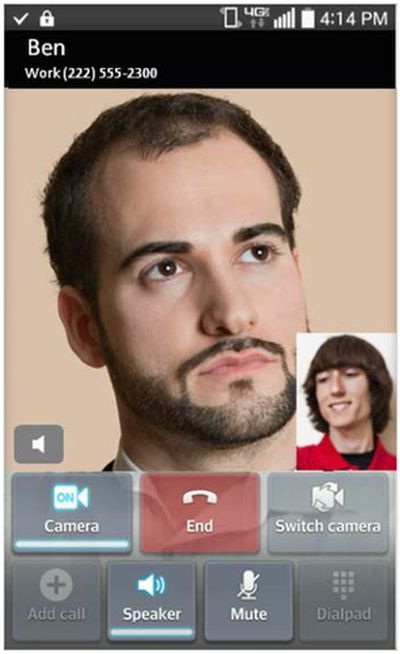 Verizon has not specified which phones will be updated to support its new calling service, but the iPhone may be included on this list. The current generation iPhone chipset supports this feature, and it can be enabled with a software update. Rumors have suggested that Apple has plans to support VoLTE with the launch of iOS 8 and the iPhone 6. Along with Verizon, AT&T and T-Mobile have announced plans to add VoLTE to their networks in the near future.
iOS 8 will also bring a WiFi calling feature, allowing customers to place higher-quality voice calls over WiFi instead of using a cellular network. T-Mobile is the first carrier to confirm that it will support Apple's WiFi calling feature when it launches this fall along with iOS 8.