Work has begun on Apple's second retail location in Turkey, reports Turkish website ElmaDergisi (Google Translate, via ifoAppleStore).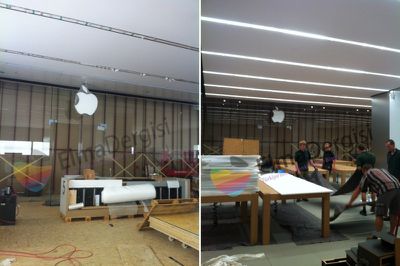 According to the report, the store will open in Istanbul's Akasya Shopping Center and may coincide with the launch of the iPhone 6 this fall. Photos of the store's construction show workers laying out flooring and wooden tables, as the store's front glass exterior and trademark logo already appear to be put up.
Apple's first location in Turkey opened this past April at Istanbul's Zorlu Center, and features a unique cubic design with glass sides and a glass ceiling. Apple's manager of retail stores Steve Cano also led a press tour of the store before its opening.