Apple Hires Nokia's Lumia Photography Lead to Work on the iPhone's Camera
Apple has hired Nokia's Lumia photography chief Ari Partinen, reports Engadget. Partinen stated on his Twitter that he will be "starting a new chapter in Cupertino" this June, later confirming that he will join Apple.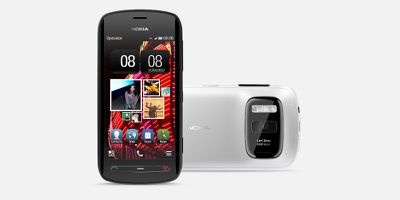 The Nokia 808 PureView with 41MP sensor
According to Partinen's
LinkedIn biography
, his responsibilities at Nokia included "working with image quality characterization and tuning on camera module level", while handling camera component production and quality control on a global scale. Partinen also lists the Nokia's 808 PureView and Nokia N8 as devices he has worked on, which were regarded for their noteworthy photographic capabilities.
Partinen's hire comes as Apple is reportedly looking to bolster the next-generation iPhone's camera through optical image stabilization and other improvements. Nokia has focused heavily on the advantages of the camera's on its devices throughout the past few years, recently launching the Nokia Lumia 1520 with a 20 MP PureView camera.