National Geographic Channel show Diggers last year unearthed a time capsule containing a piece of Steve Jobs memorabilia that's been buried for 30 years. A video obtained by CNET shows the excavation and opening of this renowned canister.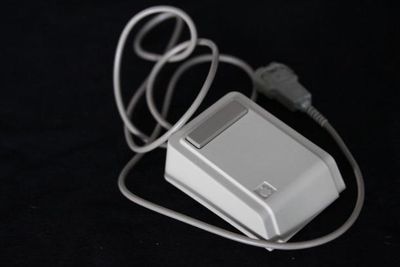 (Credit: Mike Durkin)
The time capsule, known as the "Aspen Time Tube", was buried in 1983 by the organizers of the International Design Conference. Steve Jobs gave
a famous talk
at the event and donated the Lisa mouse that he used for the presentation. That mouse, along with other articles were placed in a 13-foot tube and buried in an Aspen field.
Organizers planned to dig up the cylinder in 2000, but they couldn't find it after a major landscaping project altered the layout of the area. With help from National Geographic and Diggers, the time capsule finally was located last September and brought to the surface. Inside the tube was the Lisa mouse still in its original bag and in excellent condition. Also included in the tube was a script from NBC's Hill Street Blues TV show, a Rubik's cube, and a Kodak Instamatic camera.