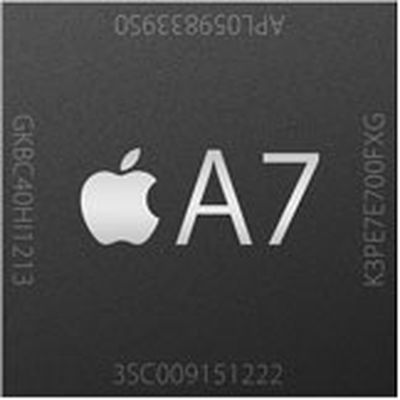 Semiconductor companies Amkor Technology and STATS ChipPAC will each handle 40% of the packaging orders placed by Apple for its upcoming A8 processor, while Advanced Semiconductor Engineering (ASE) will obtain the remaining 20% of the orders, according to a new report from DigiTimes.
Apple's A8 chip will be a package-on-package (PoP) SoC solution comprising processors and mobile DRAM in a single package, said the sources.
Taiwan Semiconductor Manufacturing Company (TSMC) is also believed to have secured wafer-bumping orders for the processor, and will reportedly start ramping up production of the A8 chip using 20nm process technology in the second quarter of 2014, with the processor widely expected to be used in Apple's next-generation iPhone.
According to a report in September, it is also expected that Samsung will assist with production of A8 chip, with the Korean company expected to handle 20% to 30% of the manufacturing load.
Overall, production plans for the iPhone 6 seem to be gearing up, with a report earlier this month stating that TSMC would be producing fingerprint sensors for the next-generation iPhone using a larger 12-inch fab from the current 8-inch fab to increase production efficiency. It was also stated that TSMC would handle the packaging process for the sensors itself rather than contracting out to other firms in order to centralize control over the component.