Tablets Prove Popular Among Holiday Shoppers as Retina iPad Mini Supplies Improve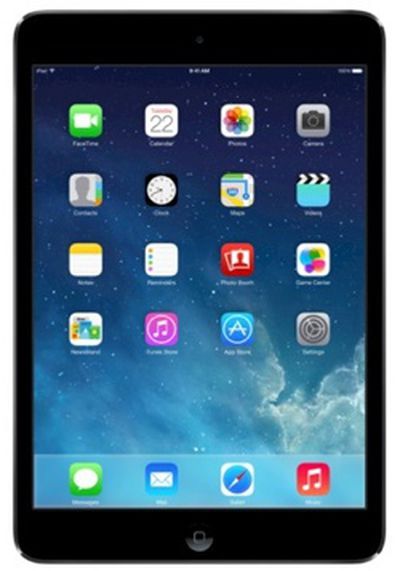 Tablets have proven to be the most popular consumer electronics item on buyers' early holiday shopping lists, with a new research note from Cantor Fitzgerald analyst Brian White citing numbers from the Consumer Electronics Association revealing that 39% of shoppers looking for consumer electronics over the Black Friday weekend were planning to purchase a tablet. Supporting that data, both Walmart and Target highlighted iPads as top sellers on Black Friday.
With Apple's new iPad Air and Retina iPad mini having hit the market in recent weeks, Apple is well-positioned to take advantage of the surge in tablet interest, although the company has been struggling hard to ramp up production on the Retina iPad mini to meet holiday shopping demand. White notes that supplies for Apple's retail stores continue to improve, although 64 GB and 128 GB cellular-capable variants remains in tight supply.
Based on our survey across 38 Apple Retail Stores in the U.S. market, all Wi-Fi only models for both the iPad mini with Retina Display and first-generation iPad mini are readily available. Regarding Wi-Fi + Cellular models for the iPad mini with Retina Display, 64GB and 128GB models have very limited stock, while 16GB models are plentiful. For example, 47% of the Apple Retail Stores that we surveyed sold out the iPad mini with Retina Display 128GB models and 42% sold out 64GB models, while only 29% sold out 32GB models and 3% sold out 16GB models.
The news comes ten days after Apple's retail stores began offering walk-in sales of Retina iPad Mini models, along with a report last week stating that supplies of the tablet are beginning to improve after Apple was reportedly struggling with display yields that limited production.
Overall, in-store availability of Retina iPad mini models has improved markedly for Apple's U.S. retail stores, although availability of Wi-Fi models remains much stronger than for cellular-capable models. Orders placed through Apple's online store are currently being quoted 5-10 business day shipping estimates for all models.