Shipments of Retina iPad Mini Likely to Double in Q1 2014 as Shortages Ease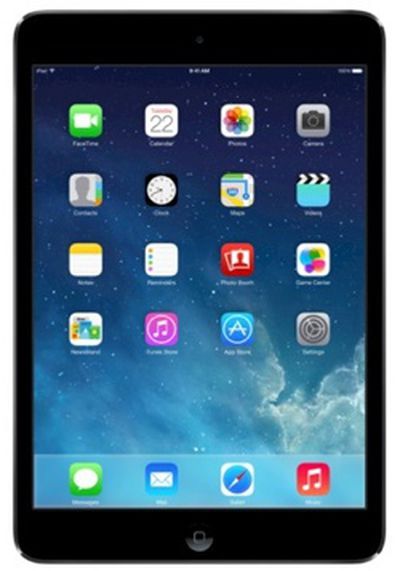 Shipments of the supply-constrained iPad mini with Retina display are likely to double in Q1 2014, according to market research firm IHS iSuppli (via CNET) and KGI Securities analyst Ming-Chi Kuo, with both stating that the estimated shipment of 2 million Retina iPad mini tablets in the current quarter will grow to a total shipment of about 4.5 million devices in the first three months of next year.
Rhoda Alexander, director of Tablet and Monitor Research at IHS iSuppli, stated the following about the supply constraints surrounding the tablet:
Rhoda Alexander told CNET on Tuesday that she expects production of about 2 million Mini Retina tablets in the fourth calendar quarter.

"When you think about some of the releases where they sold that many iPads in a weekend," that's not a lot, she said.

Meanwhile, Ming-Chi Kuo stated his estimates for a production boost of the tablet, stating that shipments of the Retina iPad mini will increase due to an improvement in manufacturer yield:
We maintain our iPad mini R shipments forecast of around 2.2mn units for 4Q13. Considering production yield improvement at the supply chain, we forecast shipments will grow 102% QoQ in 1Q14 to 4.5mn units. But marked shipments growth given the low base in 4Q13 can't make up for overall iPad shipments in 1Q14.
In something of a surprise move, Apple began accepting orders for the Retina iPad mini in the United States and several other countries yesterday, with the device's quiet launch potentially due to constrained supplies. Currently however, availability through Apple's online store appears to be holding up for the time being, with the company's U.S. stores showing the same shipping estimates seen at the time orders went live: 1-3 business days for 16 and 32 GB Wi-Fi models and 5-10 business days for all other models.
Previous rumors have suggested that available quantities of the mini are extremely low due to display production issues, with Apple turning to Samsung to help with production. Apple did also launch its Personal Pickup option for the Retina iPad mini yesterday, with stores seeing quick sellouts of many models. Walk-in sales of the device will apparently not be offered until supplies improve.