Apple Officially Launches Third-Party USB Charger Takeback Program in 30 Countries
With Apple's
USB Power Adapter Takeback Program
officially launching yesterday, the company has now posted prices for additional participating regions, boosting the number of countries where consumers may trade-in a third-party USB charger for a discount on an official Apple charger (
via 9to5Mac
). While Apple originally
expanded
plans for the program last month to countries beyond the United States and China with seven additional countries, the recent move brings the amount of countries supported by the program to 30.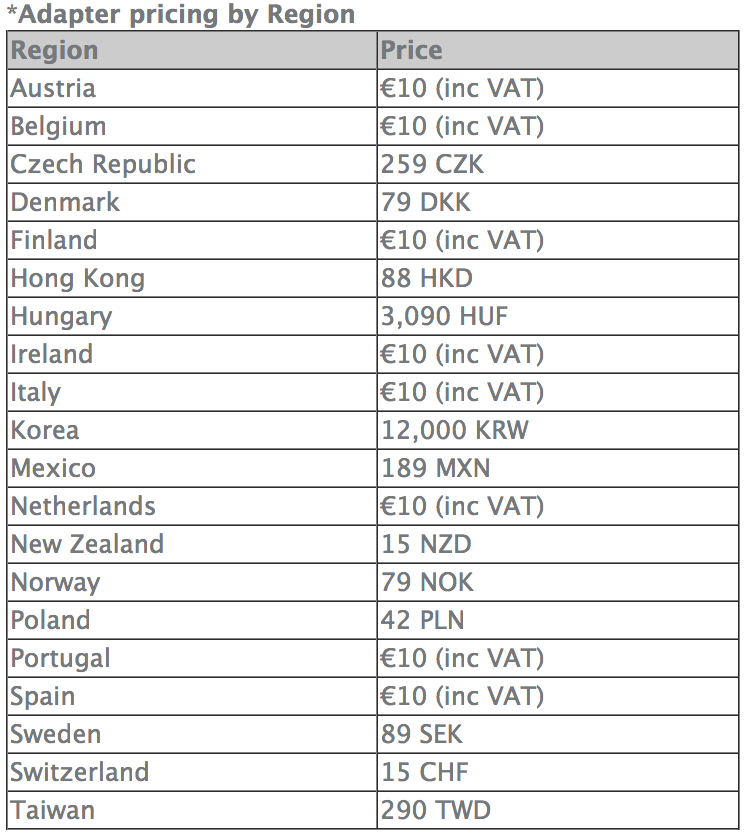 Apple is maintaining separate information pages for several countries involved in the program, while pricing in the bulk of the countries is summarized on a separate "other countries" page.
First
introduced
last month following the electrocution of a Chinese woman using a counterfeit iPhone charger, the recycling initiative is designed to allow iOS users to safely replace and dispose of questionable third-party power adapters.
Under the
terms
of the program, Apple will accept and recycle any third-party charger at any Apple Retail Store or participating Apple Authorized Service Provider, and will also provide an authentic charger for $10 in the United States, a $9 discount from Apple's regular pricing.