Open Road Films Launches New 'JOBS' Featurette, Live YouTube Event Coming Friday
An official website promoting the upcoming Steve Jobs movie starring Ashton Kutcher launched earlier this week, featuring a number of short video clips and reviews. Open Road Films has also released a new featurette today, which offers commentary on the filming of "JOBS" along with new clips from the movie.
As part of a social media blitz, Ashton Kutcher has explained why he took the role, shared his thoughts on Jobs, and outlined the work that he put into becoming Steve Jobs multiple times, sharing information in an
answer
on Quora, a
lengthy interview
with
The Verge
, and at a
special screening
of the movie in San Francisco.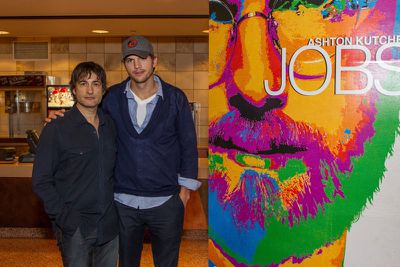 Both Ashton Kutcher and Josh Gad, who plays Steve Wozniak in the movie, will participate in a live YouTube event on Friday, beginning at 11am PST, to share more information on the upcoming film.
JOBS is set to hit theaters next month, on August 16.