Newly Discovered Mac Malware Captures and Stores Screenshots
New Mac spyware was discovered earlier this week on a computer at the Oslo Freedom Forum, an annual human rights conference. Located by computer security researcher Jacob Appelbaum, the malware, which has been deemed OSX/KitM.A, is currently being investigated by anti-virus company F-Secure, reports CNET.
The malware is a backdoor application called "macs.app," which launches automatically upon login and captures screenshots that it then sends to a MacApp folder in the user's home directory. Two command-and-control servers, located at securitytable.org and docsforum.info, are associated with the malware, but one does not function and the other gives a "public access forbidden" message.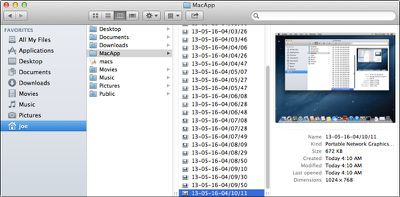 Interestingly, the malware is signed with an Apple Developer ID, which is designed to prevent the installation of malware. Apps that are unsigned are blocked by default by Apple's Gatekeeper security option.
This bit of malware is somewhat unique in that it is signed with what appears to be a valid Apple Developer ID associated with the name Rajender Kumar. Though not an uncommon name, this may be a reference to the late Bollywood actor of a similar name. Regardless, the use of the ID appears to be an attempt to bypass Apple's Gatekeeper execution prevention technology.
Currently, F-Secure is investigating where the malware originated, and though it does not appear to be widespread, it can be mitigated by removing the macs.app program from the log-in menu. Apple often addresses malware threats quickly, and has the ability to revoke the developer ID to further limit the spread of the software.