Apple today released MacBook Air Flash Storage Firmware Update 1.0, an update for Mid-2012 MacBook Air models to address an issue with recovering from crashes.
This update is recommended for MacBook Air (mid 2012) models. This update addresses a storage firmware issue that, in rare cases, may cause a system to fail to recover from a crash.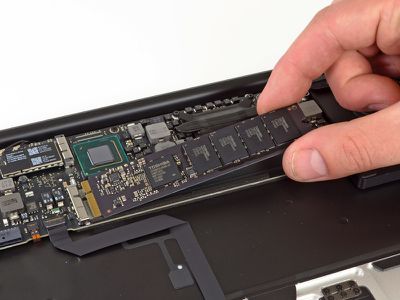 Flash storage module from mid-2012 MacBook Air (Source: iFixit)
The update is 1.69 MB and requires OS X 10.7.5 or OS X 10.8.3.