Last month, Logitech launched its G series of gaming keyboards and mice. The devices feature numerous programmable buttons, custom color backlighting, and other features designed for MMORPG players.
The company has now announced that its Logitech Gaming Software is now available on OS X.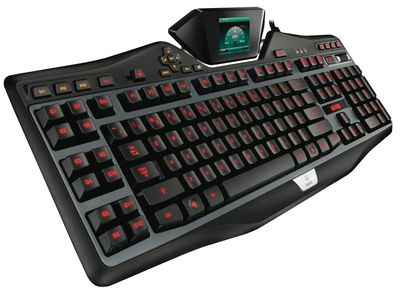 The top of the line models are the $100 G700s Rechargeable Wireless Gaming Mouse and the $200 G19s LCD Gaming Keyboard.

Today, we are excited to share that Logitech Gaming Software (LGS) has been updated to support Mac OS for our full keyboard and mouse lineup. Now Mac gamers can enjoy the same great personalization and customized control our PC customers have come to reply on. You can download the latest version of LGS from the Logitech support page for each compatible product.

Several of us on the gaming team switch back and forth between Mac and PC, so we're thrilled to have this support on both platforms. We can't wait for you to now have the option to experience your favorite Logitech gaming accessories on Mac.
The G19s keyboard, for example, includes an LCD screen to monitor game statistics, custom-color backlighting for keys, and a number of custom programmable keys. The G700s mouse runs over a wireless connection, but can recharge batteries and continue working at the same time, with a number of programmable thumb controls on the side, and more.
Both are available from Logitech's online store and elsewhere.