LEGO The Lord of the Rings, which was released for consoles and PCs late last year, has finally made its way to the Mac.
The game, which is based on The Lord of the Rings film trilogy, incorporates events from all three of the movies. It features actual film dialogue along with RPG elements that are not present in other LEGO games, such as an expanding inventory and open world exploration.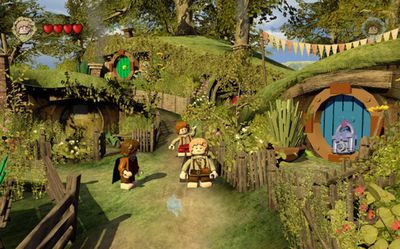 From the peaceful fields of the Shire to the mysterious beauty of Rivendell and on to the fearsome depths of Mordor, forge your own path through a vast open world.
Set out on perilous side quests, discover secret areas and solve challenging puzzles alongside the epic main adventure.

Master the special powers of over 80 playable characters, including Frodo's ability to wear the One Ring and enter the shadowy world of the Ringwraiths…

Hunt for hidden treasure! Collect, craft and use magical items including Wizard staffs, Mithril armour and Elven blades that glow blue in the presence of Orcs.
LEGO The Lord of the Rings can be played in single player mode or with multiple two players. It requires Mac OS X 10.7.5 or later, a 1.4GHz processor, 4GB RAM and 128MB VRAM.
LEGO The Lord of the Rings
can be downloaded from the Mac App Store for $29.99. [
Direct Link
]