Kanex's DualRole is an Ethernet hub that comes equipped with three USB 3.0 ports, a useful accessory for newer MacBooks which require an adapter to connect to a wired network.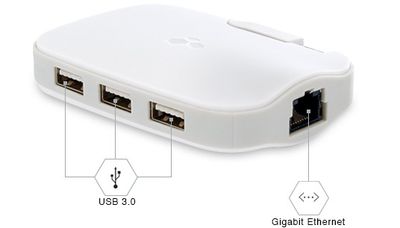 The DualRole is USB bus powered with an included 3-inch cable, but it also supports an additional 5V power adapter (not included) to provide extra power for intensive tasks like charging the iPad and the iPhone or powering hard drives.
While DualRole supports plug and play for its USB 3.0 ports, it does require drivers to access the Gigabit Ethernet port.
Kanex's DualRole is available immediately for $69 from the Kanex website.