Apple has updated OS X Server, the application that runs on top of OS X Mountain Lion to expand the system's server feature set.
The most notable change in this update appears to be a new caching server for Mac App Store updates. Presumably, the server now downloads updates for things like iPhoto and OS X itself to prevent an organization from needing to download large updates multiple times for one workgroup.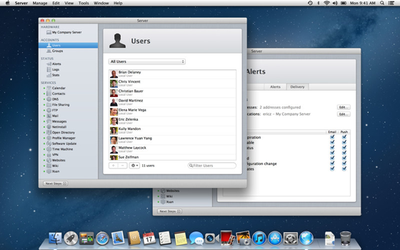 What's New in Version 2.2

• Caching Server to speed up download of software distributed by Apple through the Mac App Store.
• Time Machine service monitoring of which computers have backed up, when they last backed up and size of backup.
• Wiki Server support for MacBook Pro with Retina display.
• Fix for deleting apps uploaded to Profile Manager.
• Ability to use Active Directory groups within Profile Manager.
• Centralized Certificate management interface.
OS X Server is available for $19.99 on the Mac App Store. [Direct Link]