Japanese Carrier SoftBank Close to Acquiring Sprint?
The Verge reports on an article from Japanese business newspaper Nikkei claiming that the country's third largest carrier, SoftBank, is close to acquiring U.S. carrier and iPhone partner Sprint Nextel. The report indicates that SoftBank is looking to acquire at least a two-thirds share of Sprint in a deal that would exceed ¥1.5 trillion ($19.2 billion).


The Wall Street Journal follows up with its own claims along the same lines, although it pegs the purchase price at over ¥1 trillion ($12.81 billion).
Sprint executives have said they want to participate in the industry's consolidation. The approach from Softbank comes as Sprint is making progress stitching together its various network technologies and stemming declines in its revenue and subscriber base following a 2005 merger with Nextel.

The deal would mark a massive gamble by Softbank, the country's third-largest carrier by subscribers, to expand its business outside of Japan. Softbank Chief Executive Masayoshi Son has made big bets in the past, including acquiring the Japanese arm of Vodafone Group in 2006. It paid for the deal through a leveraged buyout, which vaulted the company in the mobile-phone business.
The U.S. mobile carrier industry has been looking at significant consolidation in recent years, particularly at the top of the market as Verizon and AT&T have jockeyed for the top spot and Sprint and T-Mobile USA have sought to gain ground on the two leaders. Following the failed merger of AT&T and T-Mobile last year, T-Mobile just last week announced that it would merge with MetroPCS, the country's fifth-largest carrier, although Sprint was rumored to also be considering making a bid.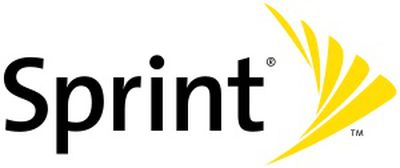 Sprint became the third of the four major U.S. carriers to offer the iPhone upon the release of the iPhone 4S in October 2011, with company executives moving to "bet the company" on the iPhone in committing to purchase more than 30 million iPhones worth $20 billion over the first four years of the partnership. The move has impacted Sprint's financials over the short-term, but the carrier believes that the long-term effects of having the iPhone will be positive.