First iPhone 5 Teardown Surfaces Ahead of Official Launch
The iPhone 5 does not officially launch until tomorrow, but a few units have been trickling out and German site iPhone-Garage has been able to obtain one of these units and perform an initial teardown of the device.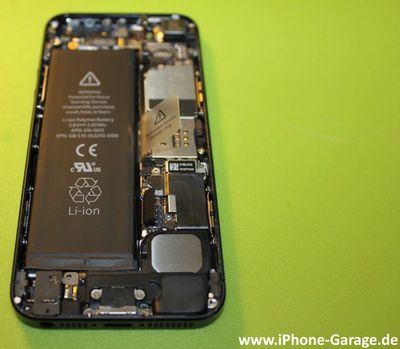 While the teardown lacks the details and analysis that we will see later from iFixit and other teardown specialists and many of the internal components have already been seen over the past few months in part leaks, this first teardown does provide some confirmation of the internal layout of the device through an extensive set of photos.


With all of the components in place, it is clear how tightly Apple has managed to pack in the internals, revamping much of the interior structure of the device compared to its predecessor.
As had been previously seen in leaked photos, the battery has been flipped over to accommodate access from the front of the device rather than the rear and the headphone jack has been moved to the bottom, resulting in significant changes to the overall layout. The move to a taller and thinner body has also pushed Apple toward other innovations such as the new Lightning connector in order to achieve a design that is 18% thinner and 20% lighter than the iPhone 4S.