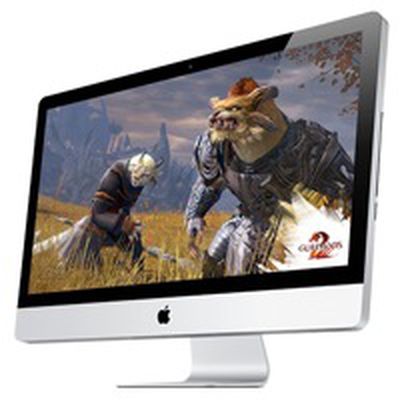 Guild Wars 2 has arrived on the Mac for the first time, with a new beta client that marks the first non-Windows client for the popular MMORPG.
The Mac beta client will be available for anyone who has purchased Guild Wars 2 on the PC.
Today we're happy to announce another major milestone in the development of Guild Wars 2: going forward, ArenaNet will also be supporting the game on Apple's Mac OS X. The Mac Beta client is available immediately for all Guild Wars 2 players. It shares the same features and connects to the same live game servers as the PC client. Anyone who purchases Guild Wars 2 can now play it on both PC and Mac.

Bringing Guild Wars 2 to the Mac is huge for us, because it introduces the game to an entire group of players who are often ignored by game developers. The ability to play together with your friends is one of the underlying principles of Guild Wars 2, and providing a Mac client means that friends and guildmates can play together regardless of what operating system they favor.
ArenaNet, the developers of Guild Wars, have posted some tough system requirements for the release, while noting that the game is a beta release and system requirements aren't finalized.
Guild Wars 2 Beta requires Lion, an Intel Core i5 or better, 4GB or more of RAM, and an NVIDIA® GeForce® 320M, ATI Radeon™ HD 6630M, Intel HD 3000 or better.
The Mac beta version of Guild Wars 2 runs well on the below machines or better. Your results may vary if you've upgraded or changed your Mac hardware or are running on lower hardware specifications.

iMac 21.5", 27" (Mid-2010)
iMac 21.5", 27" (Mid-2011)
MacBook Pro 15", 17" (Mid-2010)
MacBook Pro 13", 15", 17" (Early and Late-2011)
MacBook Pro 13", 15", 17 (Mid-2012)
Mac Mini (Mid-2011)