The iPhone 5 Should Again Deliver an Improved Antenna
The iPhone 5's slight increased in height, combined with Apple's other design changes, should improve signal reception according to Spencer Webb, antenna expert and owner of AntennaSys. Webb wrote extensively about the AntennaGate issues with the original iPhone 4.
Because the iPhone 5 is taller, Webb explained to MacRumors, it has "increased antenna spacing and thus the antenna diversity will work better." Antenna diversity allows both the upper and lower antennas to send and receive signals -- a feat that the iPhone 4S was the first to accomplish. "The probability that one of the two antennas has a better signal is higher."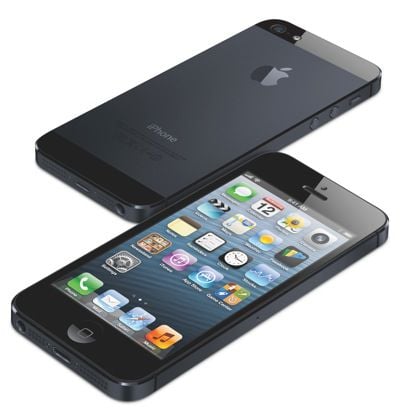 Ergonomically, the taller phone means the average hand won't be able to cover both antennas. It's harder to hold "wrong". Also, since LTE operates at a lower frequency, 700 MHz, the additional separation is even more valuable.

The aluminum body of the new iPhone 5 will also help the antenna performance, and the hand sensitivity issue will be further diminished. The key word is sensitivity. In other words, changes in performance due to changes in "how you hold it" will be diminished. The antenna will see less change in the "ground mass" of the device.
Webb also noted that LTE support could actually help with network congestion in some cases. "The higher speed may have more to do with relieving network congestion than the requirements in the apps -- it gets the traffic out of the way faster."
Many tasks that are normally performed on the iPhone -- Google searches, fetching email -- will still be performed on the LTE-equipped iPhone, but won't be using the carrier signal for as long. Additionally, LTE gets data users off of the traditional cellular network, so 3G data connections and voice calls may be more reliable.