In the wake of recent stories focusing on iCloud's Find My Mac/iPhone feature -- one positive and one negative -- it's worth noting that there are a number of different services to help locate or erase a lost Mac.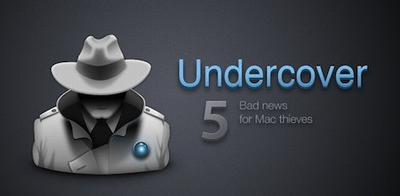 TUAW profiles Undercover 5, a $49 service that uses GPS, a new keylogging feature in version 5, the FaceTime camera and a clever "Plan B" to fool technologically inept criminals:
After you've collected FaceTime pics, geolocations, screenshots, and keylog files (all shown automatically in your "Thief Report" section of the Undercover HQ center) you can quickly and simply submit all this information to the local police. But what's even cooler -- and a bit out of a Hollywood movie -- is that if the police can't recover the stolen Mac, you can always resort to Undercover's aptly named "Plan B."

Plan B allows you to launch a simulated hardware failure on your Mac so the thief has no choice but to take it into an Apple Store for repair. Once you track it to the Apple Store (or Best Buy or wherever) you then activate part two of plan B -- you tell the Mac to display a message on the screen saying the Mac has been stolen and the repair shop should hold onto it and call the police.
There's also Prey, an open source computer tracking service that offers both free and paid plans, though for users with a single device, the free plan may be sufficient.
Apple recommends and sells Computrace LoJack in its retail stores and online. The product promises to locate or erase a tracked computer or they'll pay $1,000. LoJack comes in 1-year and 3-year plans for $49 or $99 respectively.