Roundup of OS X Mountain Lion Reviews: 'Faster and Smoother', 'Incremental', 'Bargain at Twice the Price'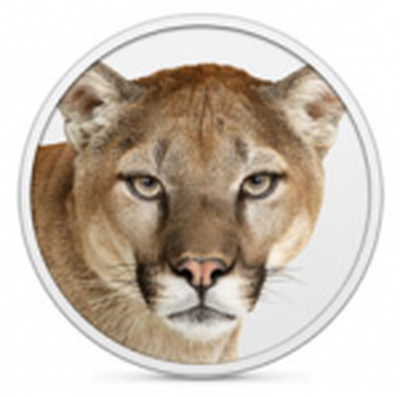 With Apple having launched OS X Mountain Lion to the public today, reviews of the company's latest Mac operating system have begun pouring in. Many of the reviews are quite extensive, but we've selected a few choice excerpts to highlight general reaction to the release.
- John Siracusa, Ars Technica
The Mac is a platform in transition. In Lion, OS X began shedding the well-worn trappings of traditional desktop computing at an accelerated rate. This trend continues in Mountain Lion. Where Lion stumbled, Mountain Lion regroups and tries again—while still forging bravely ahead in other areas.

As the second major refinement-focused release, it's easy to view OS X 10.8 as "what 10.7 should have been." The flip side of this argument is that the real-world mileage we've all put on Lion has helped Apple make the right kinds of adjustments in Mountain Lion. If we'd had to wait for two years after 10.6 for the next major release of OS X, chances are good that the worst of the missteps in Lion would just be landing on our doorsteps today. I'll take 10.8, thanks.
- Jason Snell, Macworld
All told, I found Mountain Lion to be a stable, solid release. Even prerelease builds were far more stable than I've come to expect from OS X betas, leading me to wonder if Apple's new annual schedule is leading to more careful incremental updates (with fewer bugs) rather than great leaps (with more, nastier bugs).
- Nilay Patel, The Verge
Ultimately, this is pretty easy: you should spend the $20 and upgrade to Mountain Lion, especially if you have a newer Mac. You'll gain a handful of must-have features, and everything will get faster and smoother. I haven't really missed Snow Leopard at all since upgrading, which is remarkable considering how much I disliked Lion.


- Brian Heater, Engadget
Taken as a whole, the features mark a fairly aggressive bid to fold the best of OS X and iOS into one product -- a strategy we first saw with the introduction of the Mac App Store on Snow Leopard, and with the arrival of Launchpad last year in Lion. [...]

That said, it seems time for Apple to make a bold new pronouncement on the desktop front. The company appears to have most of its resources invested in the mobile side -- and there's no question as to why: the iPhone and iPad have reinvigorated the company, making it a computing player on a scale that no one (save, perhaps, for Jobs himself) could have predicted a decade ago. Still, it might be hard for OS X users not to feel neglected -- many of the latest new features feel a bit like iOS hand-me-downs. When and if Apple rolls out a new operating system this time next year, hopefully we'll be seeing a very different side of Mac OS.
- Jim Dalrymple, The Loop
There will be tens of thousands of words published on Wednesday when Mountain Lion hits the Mac App Store, but let's face it, what you really want to know is whether Mountain Lion is worth the upgrade. Let's get that out of the way now — yes, it is definitely worth it.

Mountain Lion costs $19.99 and comes with more than 200 new features — that's a bargain at twice the price.


- Jesus Diaz, Gizmodo
If Apple doesn't want Microsoft to steal their innovation crown with Windows 8 Metro, they urgently need a new vision that breaks with this unholy mix of obsolete 1980s user interface heritage and iOS full screen skeumorphism.

It feels like Apple has run out of ideas. Or worse, that Apple is too afraid to implement new concepts, fearing it will kill the company's golden goose. Too afraid to change the world once again, as Steve Jobs used to say, one desktop at a time.
- MG Siegler, TechCrunch
It must be said that Mountain Lion isn't really all that different from Lion — hence, the variation of the name (even though mountain lions are technically cougars — insert joke here). But unlike the jump from Leopard to Snow Leopard, which focused on performance and tightening code rather than features, the jump from Lion to Mountain Lion does pack some new goodies. [..]

In a time when Microsoft is just about to upend their entire OS with their biggest change (and bet) yet in Windows 8, Apple has taken a much more refined approach. Perhaps they take some criticism for this, or perhaps they're just being savvy. OS X remains a great OS, and sprinkled with some of the best elements of iOS, it still feels pretty fresh. Not bad for an eleven year old big cat.