Macworld
points out
that with the launch of OS X Mountain Lion today, Apple has seemingly removed OS X Lion from the Mac App Store. However, users can re-download it -- and then
create a Recovery USB Key
-- if they have already purchased it.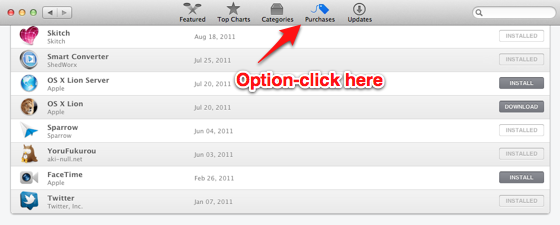 Folks who already bought Lion can in fact re-download it, if they hold down Option when clicking on the Purchased tab. That secret shortcut makes Lion reappear in the list.

With the Option key trick, customers who own Lion and, for whatever reason, want to install it fresh on a compatible Mac, can do so.
Customers who never purchased Lion are out of luck as far as the App Store goes, though the
OS X Lion USB Thumb Drive
is still available via the Apple Online Store for $69.