Slumping Sales at Apple Touch Panel Partner Wintek Interpreted as Sign of In-Cell Adoption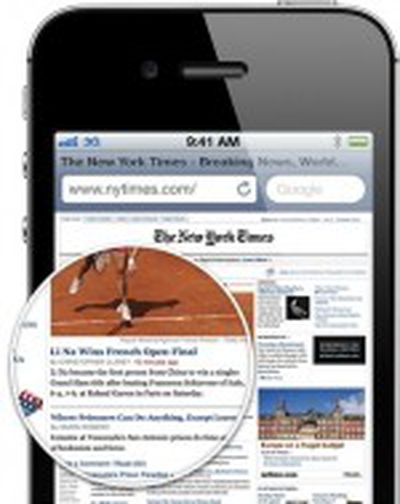 Topeka Capital Markets analyst Brian White today issued a new research note highlighting a steep drop in sales at Wintek, Apple's long-time supply chain partner involved in production of display touch panels for iOS devices. According to the report, Wintek has experienced one of its steepest declines in shipments on record, but rather than suggesting that the decline is due to overall weakness in Apple products, White believes that it is evidence of Apple moving to in-cell touch sensing technology in its next-generation products.
This morning, Wintek reported consolidated June sales of NT$5.22 billion, down 33.6% MoM and much worse than the average MoM June sales increase of 1% over the past seven years. Based on our records, this appears to be the biggest MoM sales drop for Wintek since the later part of 2008 and one of the most significant drops we have on record (back to 2005). We would not overreact to the weakness at Wintek as it relates to Apple because we believe Wintek may be losing market share in key next generation Apple products and therefore ramping down certain programs.
White notes that Wintek was previously estimated as generating over 50% of total sales from Apple, but that its role in Apple's supply chain is slipping amid the transition to new technologies.
Rumors of a shift to in-cell technology, which would allow for thinner displays, surfaced in April with indications that it would benefit larger display manufacturers like Sony, Sharp, and Toshiba. Smaller players like Wintek that have specialized in the current on-cell touch panel implementations would likely see their roles reduced, and White believes that that impact is already being felt at Wintek.
KGI Securities analyst Ming-Chi Kuo issued a report in late April estimating that a shift from on-cell technology to in-cell technology could allow Apple to shave up to 0.5 mm from the thickness of the next-generation iPhone. Altogether, Kuo expects that Apple will seek to embrace thinner displays, thinner back cases made of metal instead of glass, and thinner batteries made possible by spreading out within a larger form factor as a way reduce the thickness of the iPhone by nearly 1.5 mm.