Chinese Customs Tells Proview That Ban of iPad Exports Would be Difficult
Reuters reports that Proview Technology will apparently have a hard time blocking Apple iPad exports from China. On Tuesday, we reported that Proview was seeking a block on both Chinese imports and exports of the iPad over a trademark dispute with Apple. Given that Apple's iPad manufacturing is centered in China, such a move would be "catastrophic" for Apple.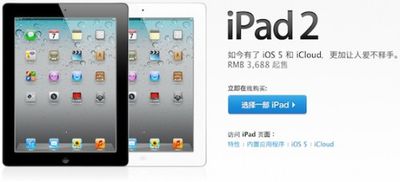 However, China's customs authorities told Proview that it would be difficult to execute such a ban due to the popularity of Apple's products:
"The customs have told us that it will be difficult to implement a ban because many Chinese consumers love Apple products. The sheer size of the market is very big," Yang Long-san, chief of Proview Technology (Shenzhen), told Reuters in a telephone interview on Wednesday.
As many commenters have noted, China's Foxconn manufacturers many of Apple's products including the iPad, and a ban on exports would negatively impact Foxconn as well.
Apple claims that it purchased the Chinese rights to the trademark several years ago, but the original owner Proview and Chinese courts have disagreed with that assertion. Apple's case is still pending with Chinese courts as it seeks to appeal earlier rulings.