Rogers and BCE Already Have the Apple iTV in Their Labs, Controlled with Voice and Hand Gestures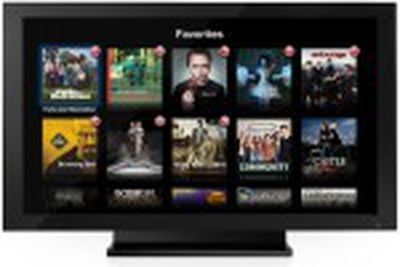 The Globe and Mail reports that Apple is actively seeking launch partnerships with Canada's Rogers Communications and BCE Inc. to offer their upcoming Apple TV.
"They're not closed to doing it with one [company] or doing it with two," said one source who is familiar with the talks. "They're looking for a partner. They're looking for someone with wireless and broadband capabilities."
According to the newspaper, these companies already have the Apple iTV in their labs.
Siri voice control is reportedly integrated into Apple's new television to help viewers make programming choices. Viewers can then control the TV with voice or hand gestures. Even an on-screen keyboard can be invoked without any special hardware (emphasis ours):
An on-screen keyboard, meanwhile, can also be activated in a similar manner, allowing viewers to surf the web, conduct video chats and use social media sites such as Twitter and Facebook – all without any physical interface.
The paper isn't clear about the sourcing of the details for the hand gesture control, and later cites an analyst for some other details. They do seem to specifically have a source with knowledge of the matter.
The Globe and Mail is Canada's largest-circulation national newspaper.