Apple Gearing Up for iPhone 5 Production Ahead of Summer Launch? [Updated]
9to5Mac reports that it has received word from a "reliable" source at Foxconn that Apple is gearing up to begin production of the iPhone 5, suggesting that the company could be pushing for a mid-year launch more in line with pre-iPhone 4S debuts.
The source said various sample devices are also floating around (which vary slightly from one another) so it is impossible to tell which one will be the final. Some things in common with all of them, however, are:

- 4+ inch display (made by LG on at least one of them)
- No teardrop-shaped devices as were rumored in the lead up to the iPhone 4S. Samples so far have been symmetrical in thickness. Also longer/wider.
- None of the sample devices have the iPhone 4/4S form factor
- None of the devices are final versions
The report notes that the start of production seems to be coming several months ahead of last year's schedule, indicating that Apple could be targeting a launch well ahead of last year's October debut of the iPhone 4S. Consequently, Apple could be returning to its traditional iPhone launch pattern of an introduction at the company's Worldwide Developers Conference (typically held in June) with availability in the first batch of countries coming just a few weeks later.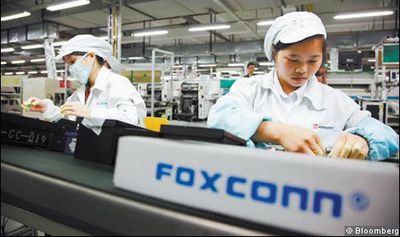 Some of the details of today's report are very similar to those shared in an iLounge report from last November that also claimed a 4-inch next-generation iPhone 5 without a teardrop shape was being targeted for a summer launch.
Speculation on Apple's next-generation iPhone launch timing has been split, with some observers suggesting that the iPhone 4S was an anomaly for Apple and that it will return to the usual mid-year timeframe, while others have suggested that moving back to the mid-year launch would make for an extremely short lifecycle for the iPhone 4S.
Update: Daring Fireball's John Gruber specifically refutes the claim that iPhone 5 production is starting up. He also doubts the claim that the device is likely to be longer and wider that the current form factor, although he does not appear to suggest that he has specific knowledge on that aspect.