Apple Partners with Labor Group to Monitor Workplace Conditions at Suppliers' Factories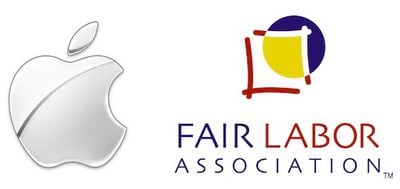 Bloomberg reports that Apple has agreed to allow the Fair Labor Association (FLA) to access its suppliers' facilities to monitor workplace conditions in the wake of publicity surrounding worker suicides at Apple's primary manufacturing partner Foxconn.
The world's most valuable technology company joins Nike Inc. (NKE), Nestle SA (NESN) and Syngenta AG (SYNN) in turning to the Fair Labor Association, set up in 1999 to monitor workplace conditions globally in an initiative by former U.S. President Bill Clinton. Apple is the first technology business to sign up to the FLA as a participating company, the Washington-based body said today in a press release.
In the press release (PDF), Apple senior vice president Jeff Williams notes that Apple routinely performs audits of its suppliers' facilities but that the company is pleased to engage with the Fair Labor Association as an independent monitoring group.
"We're extremely proud to be the first technology company admitted to the FLA," said Jeff Williams, Apple's senior vice president of Operations. "Last year we performed more than 200 audits at our supplier's facilities around the world. With the benefit of the FLA's experience and expertise, we will continue to drive improvements for workers and provide even greater transparency into our supply chain."
The FLA reports that it worked with Apple last year on the company's training programs regarding labor rights and worker standards, and that Apple will bring all of its workplace compliance standards in line with the FLA's guidelines over the next two years.