CES 2012 Kicks off Next Week: Gorilla Glass, Vizio, Windows Phone, Ultrabooks
The 2012 Consumer Electronics Show (CES) kicks off next week in Las Vegas, Nevada. The January show has traditionally introduced new products and trends in the consumer electronics market. The LA Times notes, however, that there seems to be no single theme for this year's show.
This year, though, the Next Big Thing remains elusive. Despite what is expected to be a record number of exhibitors and attendees, many analysts agree that no single device or technology has emerged to define the show.
While Apple has never had a presence at CES, their general influence on the industry has been apparent in past shows. Third party vendors, of course, will be showing their Apple-related wares in the 80,000 sq. foot iLounge pavilion.
Here are a few early items of interest that we've seen in the news leading into the show.
Gorilla Glass 2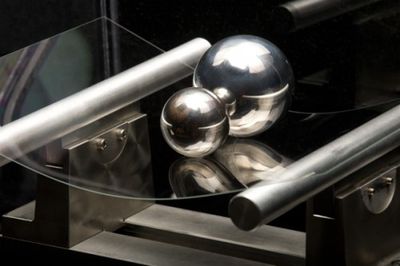 Corning will be showing off their next generation of Gorilla Glass at the show. Apple is known to have used the damage-resistant Gorilla Glass in its original iPhone, and the company is believed to still be using it for their iPhone products.
Corning was vague about what improvements have been made to the glass, but hinted that it would allow for thinner designs. A full product announcement is planned for Monday, Jan 9th.
Vizio


The Wall Street Journal reports that television manufacturer Vizio Inc is planning to enter the PC market this year to compete against Apple on both price and looks.
Vizio, which also produces Blu-ray players and a tablet, says it worked on its computer designs for two years in attempts to offer an aesthetic that competes with Apple Inc.'s popular products but at a lower price.

Vizio says it spent months, for example, shaving millimeters from its desktop computer so the central processing chip could hide in a sleek base while the screen stands attached to its thin aluminum neck.
The company plans on unveiling 24- and 27-inch desktop models, a 15" laptop and 14 and 15-inch ultralight models at the 2012 Consumer Electronics Show (CES). Engadget has a full gallery of their upcoming product line. The company claims that their products will be priced 'substantially less" than corresponding Apple products.
Nokia's Windows Phone
Nokia is expected to unveil their new Lumia 900 Windows Phone.
A NYTimes article details some of the challenges and sees 2012 as a crucial year for Microsoft's Windows Phone strategy.
Ultrabooks
Intel's Ultrabook initiative is expected to be highlighted at CES with new models being introduced. The MacBook Air-like design is expected to make up a large percentage of laptop designs in the near future.