Apple Patent Applications Look Toward Thunderbolt on iOS Devices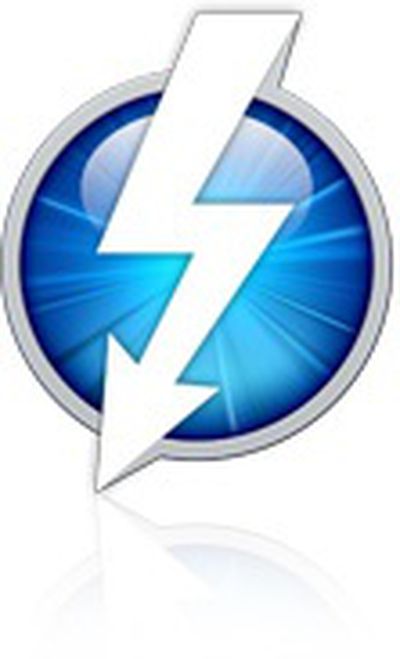 An extensive report from Patently Apple today highlights three newly-published patent applications from Apple related in various ways to Thunderbolt technology. Among the topics gaining the most attention are mentions of Thunderbolt being used on iOS devices and the potential for faster charging enabled by better heat dissipation.
Before going into the details of this main patent in their series of three, it should be noted that Apple states in their secondary patent application that "the present invention, connection may also be a new type of connection." For example, "a connection may be provided between a portable media player and a display, a computer and a portable media player, or between other types of devices."
The three patent applications cover such aspects as the basic pinout of the Thunderbolt connector and how the various wires are arranged within a cable, as well as methods for handling heat dissipation. With Thunderbolt cables containing integrated electronics, a relatively significant amount of heat can be generated and Apple's patent applications discuss how cable braiding and material choices can help manage that heat load.
The applications also discuss handling different voltages on Thunderbolt cables, acknowledging that it may be desirable to pass along higher voltages to devices for faster charging but that lower voltages would be required for simply passing data signals. To handle these voltage differences, Apple's patent applications describe methods for integrating voltage reduction circuitry only on those devices requiring the stepped-down voltage.
Patent applications are typically written to be as broadly applicable as possible while still being able to win acceptance by the patent examiner, and thus Apple's mention of Thunderbolt technology on "portable media player" devices may not be specifically pointing to imminent product plans. But Apple has revealed in past patent applications that it is interested in including DisplayPort technology (upon which Thunderbolt is based) in its current dock connector format used on iOS devices.