Apple's Grand Central Terminal Retail Store to Open as Soon as Black Friday?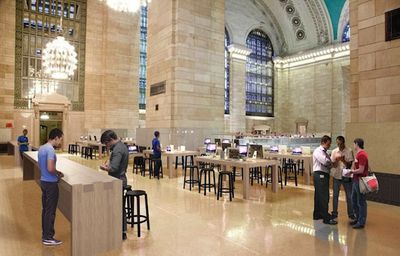 Rendering of Apple's Grand Central Terminal retail store
9to5Mac reports
that Apple is set to announce tomorrow its plans for opening the company's new retail store in the historic Grand Central Terminal in Manhattan. Apple had been said to be trying to get the store open by mid-November for the holiday shopping season, but it still appears to be unclear whether it will have the store open in time for Black Friday later this week.
From what we have now heard, Apple will be filling the store with stock and applying the finishing touches this week putting the the actual opening of the store on Black Friday or shortly thereafter. The goal all along has been to get the store open for the holiday shopping and to make a big splash with Apple's new crown jewel of retail.
The store's 300 staff members have been in training for some time now, and are currently dispersed to other New York City stores for final training ahead of the store opening.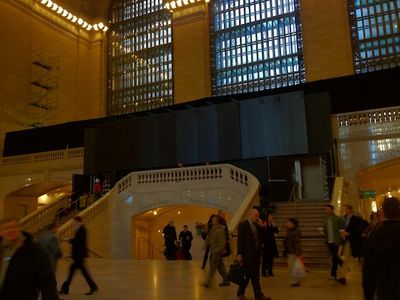 Photo from techfootnote
techfootnote grabbed some photos
of the black screening surrounding the under-construction store, which reveal some large panels on the front of the barrier that are said to potentially be hiding large video display boards to highlight the store's opening.